Digital Strategy Marketing In A Post-Lockdown World
Although the jury is still out on whether 21st June really will see an end to all legal restrictions in England, the country is already in a much better place than it has been for over a year. 
With some rules relaxed and most businesses successfully operating under COVID-safe measures, now is the time to invest in your digital strategy marketing if you want to make the most of our gradual emergence from lockdown. 
At Truly Content, we've helped our clients rise to all of the challenges posed by the pandemic and are more determined than ever to ensure that these businesses remain accessible to the largest number of customers, regardless of where we may find ourselves in a few months' time.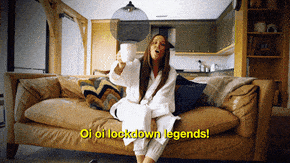 The Importance Of Being Online 
As problematic as the pandemic has been, it has also revealed the benefits of being an online business, or at least of being able to adapt your marketing strategy so that your products, services and messages remain accessible in times of lockdown. 
Data shows that online purchases have soared over the past 12 months, with COVID-19 swinging the pendulum in favour of those who have embraced social media, video chat and web sales. This is something that it's wise to take note of as we return to normal – that businesses must consider adapting or risk facing the consequences. 
Our Digital Marketing Services 
In terms of what we can offer you, that all depends on what you'd like to focus on. Digital strategy marketing has several components and success in this field often comes from knowing exactly what you want to achieve. 
When you first make contact with us, we may ask you some questions about your business and will make a series of suggestions based on the information that you provide us with. Our digital marketing packages are suitable for all requirements and budgets, and may include elements of the following:
Video Production – Since the dawn of moving pictures, video has often dwarfed its competition in terms of popularity and accessibility. This much is clear from the continued success of the film industry, streaming services and the visible increase in the use of videos in digital marketing strategies. Did you know, for example, that 90% of people say that videos help them to decide on whether or not they want to make a purchase? 
Our Video Production Team can capture your business or product on film, and coach you on the best way to present your brand through this ever-popular medium. Once the recording process is complete, they will then work their magic in the editing room, taking what they've got on tape and transforming it into engaging, digestible content for both your website and social media platforms.  
Social Media Management – In the UK, Such growth means that if you aren't on Facebook, Instagram, TikTok, or any other social media platform, then you really need to be. 
In a fast-changing, super-switched-on world, web users are turning to social media to get their fix of news, share their opinions and curate their own unique identities. As a business, you should see this as an opportunity to market yourself to these customers and make a play for their hard-earned money. 
When you sign up for one of our social media packages, we can create written and visual content that's in tune with your brand's philosophy and tone of voice. Our experts will work hard to get to know your business and identify ways in which they can present your services on your chosen platforms. 
Discover more about social media packages here. 
Google PPC – As useful as organic digital marketing methods can be to your business, it also makes sense to invest in paid ads. Google Pay-Per-Click (PPC) ads are perhaps the best-known examples of this and will offer your business a search engine prominence without equal. 
Once you have discussed the products and services you wish to promote via Google, we can help you identify which keywords to use to ensure that your ad appears in front of the people you need it to. 
Whereas social media may be a slightly longer game, Google ads can garner instant success and may result in a flurry of quick sales. Just what you need to get your digital marketing off to a flying start! 
For All Your Digital Marketing Needs… 
Is your business about to make the leap online? Are your existing digital strategy marketing efforts leaving a lot to be desired? Find out how we can help by filling out the following form, sending an enquiry to info@trulycontent.com or calling 01926 814547 today.