Using Blogs To Build Credibility And Boost Ranking
Whether you are a small, medium or large business, it is increasingly important that you develop a strong digital presence. Not only does this allow you to engage with a wider audience than ever before, but it is also a cheap and accessible option for so many people.
That said, when everyone has the same idea, it can become very difficult to stand out from the crowd.
You can have the most cutting-edge content and the swankiest website in the world, but if nobody is engaging with these things, they both become a bit pointless. This is why many budding brands have turned to blogging – an invaluable tool for raising awareness of a business and providing relevant and useful content to an audience or group.
Every year, different people proclaim that blogging is dead, and every year, they get proven wrong. So, carry on reading to discover the exciting ways you can use blogs to build your reputation
, boost ranking and generate new leads and clients in the process!
Blogging Can Build Credibility, Trust And Boost Ranking
Many small businesses turn to blogging as it is an inexpensive way to drive traffic to their site! According to a marketing report from HubSpot, nearly 80% of companies that blog regularly have reported acquiring new customers through this strategy. However, the benefits do not stop there – by blogging often about a niche or topic you can begin to establish your brand as an expert in that field. If your brand manages to acquire this reputation, then people may start to follow you just to tap into the knowledge and information that you have, something which heightens their exposure to your brand.
Building credibility is not only useful for generating leads, but also for converting them and making more sales! People might find your website or blog, but they are unlikely to take the plunge if they don't trust what you have to offer. By blogging regularly and sharing your expertise, you will be reinforcing the fact that you are an expert and that your service or product is the real deal.
This doesn't happen overnight or by regurgitating what everyone else is saying, either. Instead, you should put together engaging, unique and long-form content – create the content that you would want to follow yourself.
SEO And Blogging
As we mentioned above, blogging can be a great way to build your business's credibility, and it has the added benefit of going hand in hand with SEO (Search Engine Optimisation.)
Simply put, the more blog content you create, the more opportunities you will have to drive organic traffic to your website. Blogs provide the perfect platform to strengthen your SEO strategy and quality, at minimal cost.
The more credibility you build and the more insight you offer with your blogging, the more followers you will gain. Once people start referencing or linking to your blog, not only will they be bringing in more customers or leads for you, but they will also inadvertently boost ranking, which in turn increases the likelihood of someone stumbling upon your business.
The most important thing to remember when blogging is to be confident and write about a topic or niche that you can provide a unique insight or opinion on.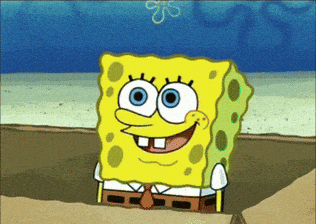 Social Media And Blogs
If you are anything like us, then you will want the content you have spent time writing to be read by as many people as possible! This may happen organically if your webpage receives a lot of traffic, however, you will likely need to give it a helping hand!
We would always recommend that you share your blog across your social media channels or on a blogging platform, like Medium, for example. Remember to use relevant hashtags so people from all over can discover your content. An active, well-presented and interesting page is a quick way of establishing yourself as a reputable and trusted brand.
By posting on social media you can also get feedback on your blog and are opening this up to the possibility of being shared. Just make sure you engage with anyone who interacts with your content!
Truly Content
Here at Truly Content, we have an expert team of wordsmiths who have experience writing about many different topics, industries and niches knowledgeably and insightfully. If you are looking to start a blog for your business, but have no idea where to begin, then our marketing services may be of interest to you.
Our blogs are all written with ways to boost ranking, SEO and keywords in mind, so not only will your readers be benefitting from them, but your website will be too. To find out more about our content services, please reach out to us or visit our website today!