How To Build A Brand From Scratch: Owning Your Values and Identifying Your Target Audience
At Truly Content, we believe that creating a brand that resonates with your values (and those of your customers) is the single most important thing that you need to do when developing a business from the ground up.
This means that you need to pay special attention to a number of key areas when you're first starting out to give yourself the best chance of success.
But just what needs to be considered? Allow us to guide you through what you need to do to get the ball rolling and build the business you've always dreamed of building.
Your Target Audience: Who Are They?
Before you even think about how you want your brand to look or whether or not you need an all-conquering logo (more on that later), the first thing you need to do when creating a business from scratch is to identify your target audience.
This is important for many reasons, not least because it will allow you to determine who you will be marketing your product or service to and help you explore whether there's a gap in the market for what your business can offer.
To do this, conduct some intensive market research into your area of interest. Use social media to scout out any competitors and find out more about what makes them so successful. Monitor and analyse how their customers are interacting with them and what makes these individuals tick. What can you offer these people that your competitors cannot?
You can also make use of search engines to discover how popular similar products and services are proving to be. If there are lots of search enquiries, you could be on to a winner. By the same token, however, remember that popularity means more competition and that, to have a chance of success, you need to do something different to stand out from the crowd.
This can be done by taking note of anything that those who may be interested in your products or services have in common. Think about how old they are, whether they are men, women (or a mix of both), how they converse with each other online and whether they have any other shared interests.
Your Brand: Who Are You?
Once you have discovered your target audience, it's time to look inward. Who are you?
As you begin the launch of your big business idea into the world, there are many things that you need to consider when you're deciding on how to enter the market. Stop for a minute and ask yourself the following questions about your business:
What is your ethos?
How are your products or services better than everybody else's?
Are you the only business doing what you're doing?
Is there anything that makes you truly unique?
This information, when combined with what you learnt about your target audience, can be fed into all of the most fundamental aspects of your business and will have a major impact on how you present your business to its audience.
Every aspect of your branding should strive to answer the questions listed above. This will ensure that your audience gains a clear understanding of your business and will be able to make sense of who you are and what you are offering from minute one.
Branding Fundamentals
On a base level, there are a number of things that businesses use to get themselves noticed. This includes a name, a logo, a tone of voice and a slogan. You can find some tips on how to put these together below:
What's in a name? – Choosing a name can be difficult but is probably one of the most important tasks that you need to complete early on. You can either opt for a name that spells out what you do (General Motors), plays on what you have to offer (Truly Content!) or seems completely unrelated to your products (Pepsi).
Choose this carefully, as it will need to become a central part of your brand's identity and will likely appear on all of your marketing materials – both physical and digital. These days, you'll also need to consider how this will translate online and on social media, so make sure that nobody has already claimed your domain name as well!
A slogan – This piece of copy should really drive home what your brand is all about, particularly if you've chosen something a bit more leftfield. A good slogan accomplishes two things: it tells people what your brand does and is written in a recognisable tone of voice. For inspiration, compare Nike's "Just Do It" with BMW's "The Ultimate Driving Machine".
Nike's slogan uses aspirational language to resonate with its audience. It appeals to those who have a get-up-and-go mentality and those who like to challenge themselves, without explicitly promoting any of its products.
BMW's slogan uses a verb (driving) to indicate what sort of product they have to offer, adding a high-powered adjective (ultimate) and noun (machine) to this tagline to suggest that their cars are both of the highest standards and are extremely efficient.
Tone of voice – Building on the precedent set by your slogan is your tone of voice. This describes your business's personality and how you seek to present this through all of your marketing channels. How you do this is entirely up to you, but try and choose a tone of voice that will resonate with your target audience.
For instance, if your potential customers are teenage girls aged 16-19, you should try to write in a style that most appeals to them, using language that they can relate to.
If this is your target audience, there's also a good chance that they won't want to be talked down to or would want to read lengthy paragraphs: in this case, keep it conversational, light-hearted and create content on mediums that are popular with this sort of person, e.g. TikTok. This will ensure that you remain on-brand at all times.
Logo: A logo is one of the central parts of your brand's visual identity. Like your name and slogan, it will need to be placed on all of your physical marketing materials and digital assets, so choose this wisely.
Going with a specific colour may evoke certain emotions in your audience, and many of these have long-standing associations, for instance, purple and royalty. Whatever colour you decide on, make sure this accurately reflects your brand's values – think about how Cadbury uses purple to present its confectionery as luxury and traditional.
Choosing a colour and font also has many practical considerations, particularly when it comes to branding your website, social media pages and other digital marketing collateral. Think about how this colour and text would look on an array of backgrounds and pick those that work well together.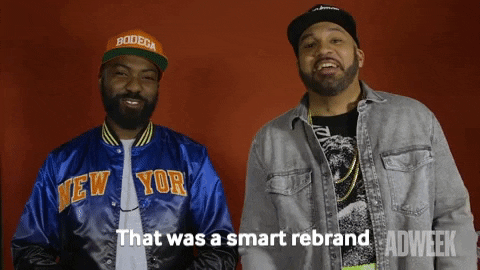 Start Your Business Journey With Truly Content Today
Boris Johnson's recent announcement of "a roadmap out of lockdown" has completely changed the complexion of the COVID-19 pandemic, giving fresh hope to both businesses and the national public that things will soon be returning to normal. With this in mind, there really is no better time than now to pull the trigger on that long-threatened business idea and work towards building a new brand in time for when the country reopens.
To further realise your dream, why not take advantage of our digital marketing services today? We have everything you need to help you identify your target audience, develop a distinctive tone of voice and lay the foundations of your brand's visual identity.
Email us at info@trulycontent.com or call 01926 814 547 today.