How To Beat Writer's Block: Our Top Tips
If you are anything like us, then you probably know how it feels to be burdened with writer's block. Although it can come and go, writer's block is no laughing matter – sometimes impeding your writing for days and weeks, and other times, passing after mere minutes. While it is tempting to simply ignore the issue and power on through, we personally feel it is better to take a step back and analyse the root of the problem.
Coming up with engaging content regularly can be hard – especially if you have not created the right environment for you and your writing to flourish. Recently, we listened to the Feel Better Live More podcast featuring New York Times best-selling author, James Clear and thought it provided a great insight into how we can all adjust our behaviour to live a more productive lifestyle.
For James, building our dream identity starts by asking ourselves: "Who do I want to become?" From here, we then need to look at what habits we might need to embrace to build that identity.
This was the inspiration for this blog post – so you, and everyone else, know the best ways on how to beat writer's block and continue curating amazing content until your fingers ache! Read on to find out how adjusting your habits could make you more productive than ever!
Surround Yourself With Relevant Information
Here at Truly, we believe that writing content is like taking a long car journey. The content you read, absorb and engage with is your fuel, whereas the content you write is the progress you make on your journey. As with a real car journey, it would be impossible without fuel, however, equally, you can't spend your entire journey at the petrol station filling up – you need to strike a balance. Usually, this means fuelling up before you begin your journey and maybe stopping once or twice along the way for a top-up.
Writing content is the same – you can't begin without first planning and researching what you are writing about – and sometimes, you might need to take a break from pouring words onto a page to replenish your mind with relevant and exciting information.
How To Beat Writer's Block By Being Creative
In the Feel Better Live More podcast that we mentioned above, James Clear discusses the importance of taking actions towards the goal you want to achieve, and when it comes to beating writer's block,
we think the best way to do this is by creating creative workflows that work for YOU.
You probably spend a good portion of your day, whether it be at work, on the train or as a hobby, reading and engaging with different types of content online. However, have you ever paid much attention to what you are actually engaging with? By following the right people, such as great writers, journalists you love and budding brands, you will be inadvertently filling your brain full of great content ideas.
As Jim Rohn famously states "You become like the five people you spend the most time with. Choose carefully." Who and what you surround yourself with online influences you like you wouldn't believe, so make an effort to surround yourself with those who inspire you to be and do better.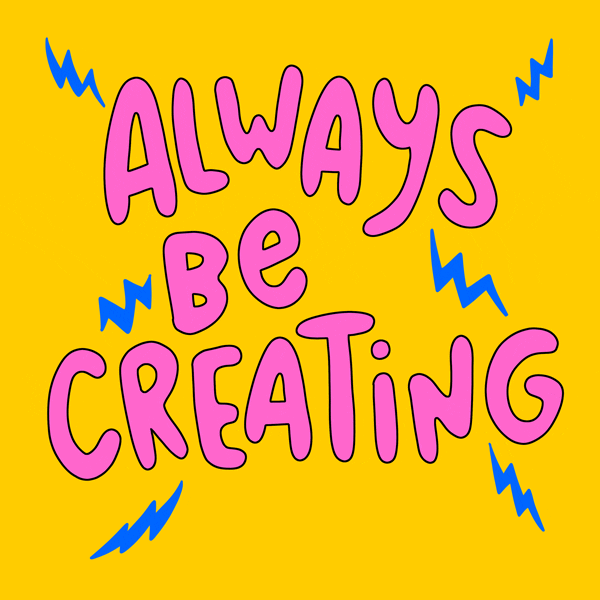 You'll Never Have To Worry About How To Beat Writer's Block Again
If you've read all of the above and are still fretting about how, what and when you are going to produce content, then let us take that burden off your shoulders. Here at Truly Content, we are experts at creating engaging and unique written content. Whether you want to entice people with fresh Instagram content, rejig your website with SEO-friendly copy or simply show off your brand in the best light possible, our expert team of content writers are on hand to create that killer bit of copy that you are sure to love.
We have extensive experience in creating and managing content across numerous channels and for a wide range of clients – we don't work with templates and we aren't in the business of copy and pasting. Instead, we provide original content that is based on extensive keyword research. This means the people reading your content are also the ones most likely to engage with it.
Truly Content: Social Media Experts
Simply being on social media isn't enough anymore – everyone is trying to do the same thing and it is therefore essential that you stand out from the crowd. The best way to do this? Ensure you're doing it better than your competitors.
Get in touch with us today and discover how our social media management and content creation services can level-up your brand. Simply contact us at info@trulycontent.com or on 01926 814547.